PROFESSIONAL CLEANING SERVICES AT ITS FINEST
Do You Have Any Space That Requires Cleaning Works?
About Superb Cleaning
Superb Cleaning Pte. Ltd. previously known as Superb Cleaning Services is a cleaning company managed by a team with more than 10 years of cleaning experience in office buildings and households all over Singapore. Together with our affiliated partners, we have brought satisfaction to many of our regular customers.
Our vision is to grow steadily and set the benchmark in cleaning services against the reputable market leader.
Our mission is to provide high quality professional cleaning services in Singapore through individual dedications and innovative application of cleaning knowledge
Ensuring our clientele receives professional and personalised service with highest degree of satisfaction at all times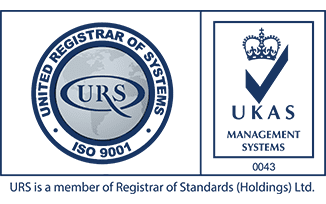 Our Cleaning Services
For professional cleaning services here in Singapore, you have come to the right place with Superb Cleaning. This cleaning company in Singapore offers effective solutions, leaving your space squeaky clean. As a cleaning services company in Singapore, we cater to both residential and commercial spaces. Do you have a place needing a good clean? Contact us now!
Explore Recent Work
We ensure that our cleaning services in Singapore are both affordable and of high quality. Our expert cleaners are polite, friendly, reliable, and through to make certain that you get uncompromised service.
Our Happy Customers Say
"Superb Cleaning Pte Ltd has been our Service Provider for cleaning service since 2011. They have been maintaining good cleaning standard for both the common area of the building and in Estonia Consulate premises. We are pleased with their service rendered and all these years, they have been consistent in providing responsible and dedicated team that is willing to work beyond their area of responsibilities.

Hence, I would highly recommend Superb Cleaning Pte Ltd for any future works related to cleaning services."
"The toilet cleaning service was great! It is easy to start something with excellence, its another thing altogether to maintain level of excellence while doing it while doing it for the long run, I will be in touch with you next month for the next cleaning session, Thank you!"
"Cleaning service by Jason and team was good! I will need a quote for half yearly cleaning external windows for the entire office and carpet shampoo."
Everything was amazing- start to finish! The consultation/quote was quick. The cleaning experience was friendly, efficient, and discreet, as I had movers in our condo at the same time. I had the curtains steamed cleaned in four bedrooms and living area, which were priced very reasonable. The best part is the company uses zero chemicals in the process. Highly recommend!!
Great service from their team! House was in a huge mess after renovation and yet they could settle it in no time at all, getting rid of the toughest stains. Thank you! Will come back to you guys again!
Thumbs up to Sam and his team for the wonderful job rendered to James Moris. Always there for our company whenever we require their service.
Our Clientele
Our residential and commercial clients are satisfied with their homes and offices. On the other hand, our professional cleaning team takes pride in the services they provide. Nothing motivates our dedicated cleaning team more than doing a great job because if means we're creating a cleaner home or office that gives our clients more time to focus on things that truly matter.
Articles
Gather tips, tricks, and other news from the best cleaning company in Singapore! Superb Cleaning provides professional cleaning services for commercial and residential areas. From spring cleaning to sofa sanitation, we got your back.
admin
If there's anything filthier than your sinks & toilets, it's your cleaning equipment. As you use these tools to [...]
admin
No one likes to get sick. It's frustrating, time-consuming, and unpleasant. If you've been getting sick recently, what might [...]
admin
When was the last time you cleaned your house? If you think you're doing your best at cleaning, think again! [...]